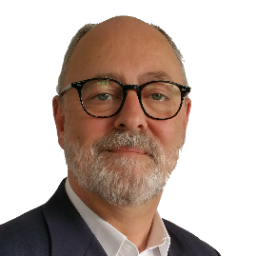 37+ years of "industry and project logistics" experience. I am educated in Electronic Engineering and Logistics Management and am a Certified Customs Broker, Customs Compliance Expert and a European VAT Expert.
Presently active as President & CEO of XELLZ B.V. as well as Managing Director (and founder) at Project Freight Net B.V.– PFN and Managing Director (and founder) of iBrabble B.V. (Education, Media & Events). Recently active as Assistant Vice President Global Transport & Logistics and Global Heavy Lift & Project Cargo Manager with one of World's largest energy company ABB, as well as Global Head of Logistics for ABB Division Power Systems (PS). Previous as Vice President & Director of Projects (and Co-Founder) of EP-Team Inc. which was acquired by BNSF Logistics Inc. (a Berkshire Hathaway company).
Held a senior positions with Schenker Int. as Project Director Europe, based in Amsterdam involved in many projects and general freight forwarding. Prior to that, President & CEO (and founder) of Skylon International Forwarders B.V. More recently I was European Manager Logistics EUROPE/MIDDLE EAST/AFRICA for ABB LUMMUS GLOBAL (now CB&I Lummus), one of the TOP-10 European industrial conglomerates, and a major EPC Company where he has been the sponsor and Project Freight Management "lead" on projects in Russia, Middle East, China, Europe and Northern and Southern Africa.